The following profile was featured in the Newcastle Herald on April 1st, 2019:

Catherine Conaghan says she will "be carried out in a stretcher" before she leaves her job.

The Holmesville resident has served as Karumah Positive Living Centre's case manager for seven years.

"I love my work," the social worker said. "I think I've done all my growing in the last seven years."
Karumah provides support to around 80 Hunter residents who live with HIV. This year, the service is celebrating its 30th birthday.
"Some people will isolate themselves," she said. "They feel like they don't deserve to be part of the community. So we try working with them to engage socially and become more confident.

"There can be mental health issues triggered, some have PTSD symptoms, or other mental health issues.

"For most we're in contact with, it's a question of: you're never going to recover from HIV nor likely recover from mental health issues, but what is your own perception of what that could be like?"
"Basically, I will go and meet people in their homes or a venue that suits them and talk about barriers to accessing what would generally be considered normal life choices. In collaboration, we'll establish what steps to undertake to get rid of some of those barriers," Ms Conaghan said.
She said that while treatment for HIV had greatly improved and meant most people could live "a very normal life", a positive HIV diagnosis still carries social and psychological implications.
She said a "really important" message about living with HIV was that "undetectable means untransmittable" or "U equals U".

With early and ongoing treatment the advancement of HIV can be stopped, Ms Conaghan explained, and the virus reduced to an undetectable level in the blood. When the virus is suppressed to an undetectable level patients can be confident they will not pass the disease on to anybody else.
Ms Conaghan said her clients were mostly over the age of 40, but otherwise "very, very diverse".
"There's people of all backgrounds and genders and sexualities, quite a number of culturally and linguistically diverse people, people with families and people who are single," she said.

A common factor is the stigma they experience.
"The biggest thing is that there is a human face behind the label," Ms Conaghan said.
"It is still considered by lots of people as the worst thing that could happen to them," Ms Conaghan said.

"People don't get tested because they don't want to live with the reality, whereas the reality is completely different to what they think. You have a good chance of having a very normal life. It won't stop you from having a family."
Written by Pheobe Molony
See the full article here:
https://www.theherald.com.au/story/5980699/the-lake-macquarie-resident-helping-people-live-positively-with-hiv/
Read more
The Men's Health Education Rural Van is back on the road with a jam-packed 2019 tour, offering FREE Men's Health checks.


Who Is MHERV?
The Men's Heath Education Rural Van is a Rotary project made possible by fundraising, generous sponsorships and time freely given by hundreds of Rotary volunteers.
A custom built caravan with a dedicated Registered Nurse travels the state of New South Wales offering free health screenings to regional and rural men, who are notorious for being completely in the dark about the state of their health.
The dates for the next 2 months are:
FEBRUARY 2019
Tue 26-Wed 27 Muswellbrook
MARCH 2019
Fri 1- Sun 3 Mudgee
Tue 5-Wed 6 Scone
Thus 7                  Murrurundi
Sat 8-Sun 9         Barraba
Tue 12-Wed 13   Manilla
Fri 15-Sat 16       Quirindi
Mon 18                Boggabri
Tue 19-Wed 20   Narrabri/Wee Waa
Fri 22-Sat 23       Walcha
Tue 26-Wed 27   Glen Innes
Fri 29 Sat 30        Warialda
For more information go to www.mherv.com.au or phone
Read more
Karumah is celebrating our 30th birthday this year and we have so many exciting things in the works to commemorate an incredible ongoing journey. The kind and generous folk at Fresh Promotions are helping us celebrate by donating these very special Karumah-branded keyrings for us to giveaway over the course of the year.

These aren't any ordinary keyrings! They are specially designed to hold tablets and pills to help you store medications on the run. They have an airtight seal to keep the contents safe and drive and are discreet and portable.

If you would like one, either come along to a Karumah event this year or contact Peer Support Officer Aly at peersupport@karumah.com.au and she will make sure one gets to you.

Thank you again Fresh Promotions for supporting Karumah!
Read more
A recent Kirby Institute report about the dramatic difference between Indigenous and non-Indigenous HIV rates, attributed a 41% increase in 5 year to a lack of education about new preventative measures. You can read more here: 
https://www.abc.net.au/news/2018-12-06/indigneous-hiv-infection-rates-increase-41-per-cent/10589074
Read more
"Although we have come a long way in the past thirty years, with improvements to medications and knowing that treatment as prevention works, being diagnosed with HIV is still a significant event for an individual," says Mr Brent Clifton, who is coordinating the study. "By engaging with the experiences of people who have recently been diagnosed with HIV, we're hoping to find out why some people living with HIV today experience better care and wellbeing outcomes than others, and ultimately uncover the data that will allow us to fill these gaps."
You can read more about the study here: https://kirby.unsw.edu.au/news/new-study-seeks-understand-contemporary-experiences-living-hiv-australia
Read more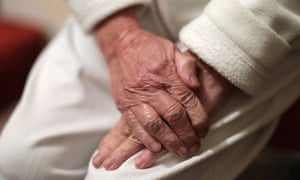 "According to the Australian Journal of Advanced Nursing, 61% of people living with HIV are concerned about future placement in an aged care facility."
Read the full Guardian article here: https://www.theguardian.com/commentisfree/2018/nov/30/a-generation-of-people-with-hivaids-enter-nursing-homes-still-afraid-of-prejudice
Read more
"Our research shows that the neurological impact of HIV goes beyond pure biology," says Dr. Lesley Fellows, a researcher at The Neuro and the study's senior author. "The psychological and social environment in which the patient lives also plays a role. This study underscores the need for interventions that reduce social stigma and support resilience against its toxic effects on brain health."

Read the full article at: https://www.news-medical.net/news/20181127/Study-reveals-direct-link-between-stigma-and-cognitive-performance-in-people-with-HIV.aspx
Read more
If you are HIV positive and woud like to take part in a future PLDI™ workshop then applications are open now for Positive leadership and development institute workshops.
Follow this link to express your interest.
http://www.pldiaustralia.org.au/apply
Read more
A dental clinic provided by Hunter New
England Oral Health for people living with HIV.
Smile with Pride will offer you a free dental
assessment and advice on how to care for your smile.
Read more