Karumah is celebrating our 30th birthday this year and we have so many exciting things in the works to commemorate an incredible ongoing journey. The kind and generous folk at Fresh Promotions are helping us celebrate by donating these very special Karumah-branded keyrings for us to giveaway over the course of the year.

These aren't any ordinary keyrings! They are specially designed to hold tablets and pills to help you store medications on the run. They have an airtight seal to keep the contents safe and drive and are discreet and portable.

If you would like one, either come along to a Karumah event this year or contact Peer Support Officer Aly at peersupport@karumah.com.au and she will make sure one gets to you.

Thank you again Fresh Promotions for supporting Karumah!
Read more
A recent Kirby Institute report about the dramatic difference between Indigenous and non-Indigenous HIV rates, attributed a 41% increase in 5 year to a lack of education about new preventative measures. You can read more here: 
https://www.abc.net.au/news/2018-12-06/indigneous-hiv-infection-rates-increase-41-per-cent/10589074
Read more
"Although we have come a long way in the past thirty years, with improvements to medications and knowing that treatment as prevention works, being diagnosed with HIV is still a significant event for an individual," says Mr Brent Clifton, who is coordinating the study. "By engaging with the experiences of people who have recently been diagnosed with HIV, we're hoping to find out why some people living with HIV today experience better care and wellbeing outcomes than others, and ultimately uncover the data that will allow us to fill these gaps."
You can read more about the study here: https://kirby.unsw.edu.au/news/new-study-seeks-understand-contemporary-experiences-living-hiv-australia
Read more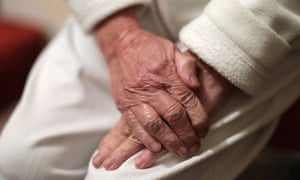 "According to the Australian Journal of Advanced Nursing, 61% of people living with HIV are concerned about future placement in an aged care facility."
Read the full Guardian article here: https://www.theguardian.com/commentisfree/2018/nov/30/a-generation-of-people-with-hivaids-enter-nursing-homes-still-afraid-of-prejudice
Read more
"Our research shows that the neurological impact of HIV goes beyond pure biology," says Dr. Lesley Fellows, a researcher at The Neuro and the study's senior author. "The psychological and social environment in which the patient lives also plays a role. This study underscores the need for interventions that reduce social stigma and support resilience against its toxic effects on brain health."

Read the full article at: https://www.news-medical.net/news/20181127/Study-reveals-direct-link-between-stigma-and-cognitive-performance-in-people-with-HIV.aspx
Read more
If you are HIV positive and woud like to take part in a future PLDI™ workshop then applications are open now for Positive leadership and development institute workshops.
Follow this link to express your interest.
http://www.pldiaustralia.org.au/apply
Read more
A dental clinic provided by Hunter New
England Oral Health for people living with HIV.
Smile with Pride will offer you a free dental
assessment and advice on how to care for your smile.
Read more
Johns Hopkins scientists report they have identified two potential new drug targets for the treatment of HIV
Read more
Take control of your health.
MyLife+ empowers people living with HIV to take control of their health and wellbeing, and manage their overall quality of life.
Supporting you to take control of your health, happiness, and connectedness with an easy to use health and wellbeing app for people with HIV.
Discover all stories
Download the app on your smart phone today
https://www.mylifeplus.com.au/
Read more